Laska created the New York Extravaganza, a concert at Studio 54. She designed costumes for the stars and organised fashion show
Award-winning interior designer Aleksandra Laska works in some of Warsaw's most prestigious locations and for decades has created designs which are extravagant and stylish in equal measure. In 2008, the editors of the Andrew Martin Design Review hailed Laska as one of the world's most promising designers and, in 2010 she was nominated for the Interior Designer of the Year Award.
In the 1980s, Laska worked with some of Poland's best-known musicians, creating album covers and concert stage designs. Laska's work from that period—album covers, music videos or concerts—belies the crisis that engulfed Poland in the 1980s, with food rationing, prolonged mass strikes and martial law. Laska promoted a futurism that evoked the post-apocalyptic costumes of Mad Max. This downtrodden, crisis-stricken country was suddenly given a dose of shiny New Romanticism, with bouffant hairdos, brightly-coloured make-up, leggings and distressed clothing à la Rei Kawakubo. Laska's costumes were both extravagant and exaggerated, with similarities to styles of Debbie Harry, Cindy Lauper and Madonna. This was new avant-garde kitsch.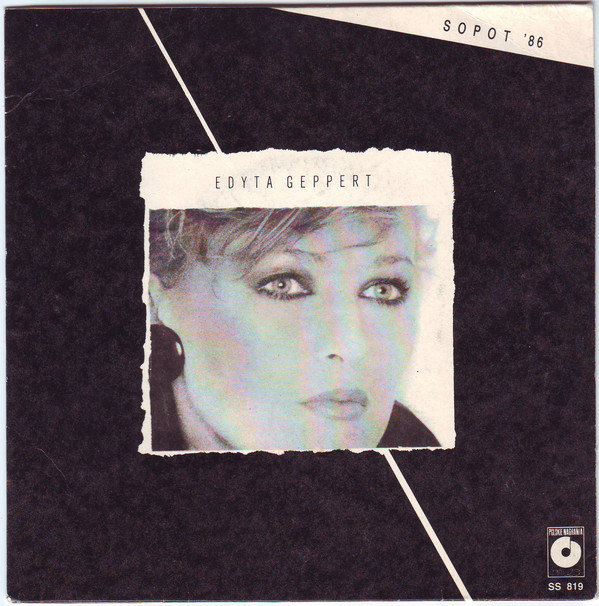 Album covers created by Aleksandra Laska
In 1983, Laska created a wardrobe for Polish singer Zdzisława Sośnicka. Her performance at the cult Opole Festival that year saw Sośnicka wear a gold headband, leggings and an asymmetric single-sleeved stripy top cinched at the waist with a belt. Everything was in gold and black, narrow below the waist and oversized above. A year later, megastar Maryla Rodowicz wowed the crowds at the International Music Festival in Sopot when she appeared on stage in a pair of sneakers, an asymmetric, elongated blackand-white top with shoulder pads, and a torn and distressed smock. With a trendy headband around her bouffant hairdo, and wearing white gloves and a single large earring to intensify the asymmetric effect, Rodowicz sang an electro-style song with Japanese elements about a prostitute working in the big city.
In 1986, Aleksandra Laska co-created the New York Extravaganza, a concert featuring Polish artists at Studio 54. She designed costumes for the stars and organised fashion shows in which models would announce the artists. The same year she also had an individual show in the Basement Gallery in New York Soho.
"I had entered this American world," recalls Laska in an interview for Polish magazine Wysokie Obcasy, "I could show off my costumes and jewellery. In New York, my friend Kuba Gontarczyk—a wonderful guy and a fantastic artist and set designer (he was even in a play directed by Jim Jarmusch) — invited me to an Andy Warhol preview. I caused quite a stir when I showed up in my silk outfit and a gold-and-black coat. I was wearing a pink flight cap, too. Very extravagant. And they didn't know what to make of it all."